Source: AppsFlyer
If you haven't heard about the latest acronym drawing increased attention in the mobile advertising space, now would be a good time to surface it. I'm talking about DCO, or Dynamic Creative Optimization, and its role in the mobile programmatic marketplace. DCO has been around for quite a while on desktop, but mush less so on mobile. With improved HTML5 rich media and multivariate testing capabilities, this reality is changing.
To help shed light on this topic, we spoke with Sid Bhatt, the CEO of Aarki – a leader in interactive and creative advertising technology. It is the latest edition in our highly popular A View From Above: Conversations With CEOs blog series, featuring interviews with leaders in the mobile marketing space.
AppsFlyer: In your opinion, what is the biggest change we've seen in 2016 in the mobile media space?
Sid Bhatt: 2016 has been an exciting year for the mobile industry. We have seen a major shift to programmatic buying with a focus on creative optimization. With volume and ROI priorities, marketers are beginning to notice the impact of creative on ROI. This has also resulted in an added focus on the role of creative in driving success. Marketers are placing more value on solutions that can effectively unify creative and media optimization.
Can you offer your top 2017 predictions for the mobile media space?
1) Mobile programmatic goes mainstream. Programmatic is getting a tremendous push due to increased publisher focus on monetization and yield optimization. Mediation platforms are evolving into ad exchanges, and major ad networks are adopting RTB standards to sell their inventory to the highest bidder.
2) Adoption of HTML5 rich media and multivariate testing. Using the right creative is crucial for running a successful app marketing campaign. HTML5 (MRAID) is the de-facto format for rich media on mobile. This ad format has several advantages: rich media animations, support for in-banner audio and video, and multivariate testing enablement. In a recent campaign, Aarki's multivariate creative optimization improved install volume by 140%.
3) What are the biggest challenges your clients face?
Marketers are challenged with a multitude of ad formats, testing & iteration, and a highly competitive ad marketplace. Most marketers have limited creative resources for marketing purpose, and building ad formats such as video, rich media, native, and banners can be quite challenging under such circumstances. Add to that the need to rapidly test and iterate many combinations of variants on 100s of publishers and you can see how marketers can get overwhelmed. The lack of creative editing and testing tools compounds the problem. With products such as Aarki Encore, marketers of all sizes can compete for users with the best creative.
4) How did your product evolve this year? How do you stand out from the numerous competitors out there?
Aarki Studio makes it very easy to build engaging and interactive HTML5 creative. The Studio is offered in self-serve mode or managed. It is very easy to use especially so for designers that are familiar with Adobe products. Aarki studio is pre-packaged with widgets and drag & drop features.
A designer can create an in-banner video ad, a playable ad (mini games), or an ad with rich animation in a matter of minutes. Revisions to live creative can be made quickly and in real-time, without needing to pause the live creative․
Aarki's clients see an average ROI lift of 47.5% from rich media creative.
5) Programmatic is more prone to fraud. How do you defend against it?
The mechanics of performance oriented programmatic buying on mobile make this difficult. Our algorithms automatically deprioritize media that generate high up-funnel performance but little to no down-funnel performance. In addition, Aarki offers full transparency into placements and creative.
6) How do you see the mobile attribution space evolving?
We see mobile attribution companies evolving into data platforms. First party data segmentation and analysis is an untapped market. The right segments and insights can help marketers substantially with their retargeting and re-engagement initiatives.
About Shani Rosenfelder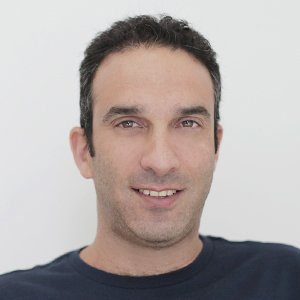 Shani is the content & mobile insights lead at AppsFlyer. He has over 10 years of experience in key content and marketing roles across a variety of leading online companies and startups. Combining creativity, analytical prowess and a strategic mindset, Shani is passionate about building a brand's reputation and visibility through innovative, content-driven projects. You can follow him on
LinkedIn
.